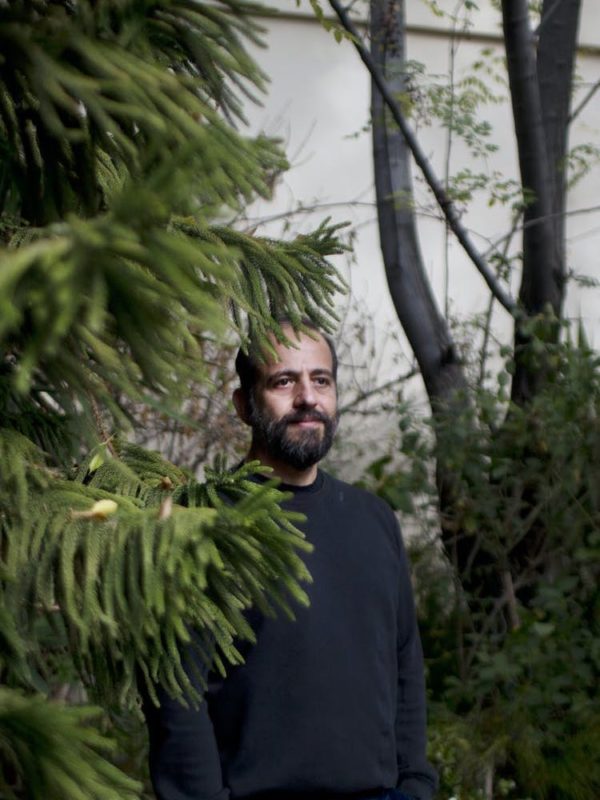 Michael Anastassiades
Michael Anastassiades est un designer né à Chypre et basé à Londres dont la pratique englobe des produits, des interventions spatiales et des travaux expérimentaux, transcendant souvent les distinctions entre les différents domaines de la créativité.
La pratique d'Anastassiades contemple à la fois la production industrielle et les techniques artisanales. Ce faisant, elle se développe dans un équilibre vif et nuancé entre improvisation et structure, contrôle et intuition. Avec une carrière qui s'étend sur plus de 20 ans, Anastassiades a conçu des luminaires, des meubles et des objets caractérisés par une interprétation poétique mais rigoureuse de la technologie, des matériaux et des fonctions. Son travail s'inspire de nombreuses sources, qu'il distille dans des structures pures et simples. De la nature aux références archaïques de sa Chypre natale, en passant par l'histoire du modernisme, des souvenirs très personnels, l'art et la vie quotidienne, il transforme un riche ensemble de références diverses en un vocabulaire intemporel de formes et de structures.
Michael Anastassiades a fondé son studio à Londres en 1994. Il a suivi une formation d'ingénieur civil à l'Imperial College of Science Technology and Medicine de Londres avant d'obtenir un master en design industriel au Royal College of Art. Ses œuvres font parties des collections permanentes du Museum of Modern Art de New York, de l'Art Institute of Chicago, du Victoria & Albert Museum de Londres, du MAK de Vienne, du Crafts Council de Londres, du FRAC d'Orléans (France) et du Saint Louis Art Museum.