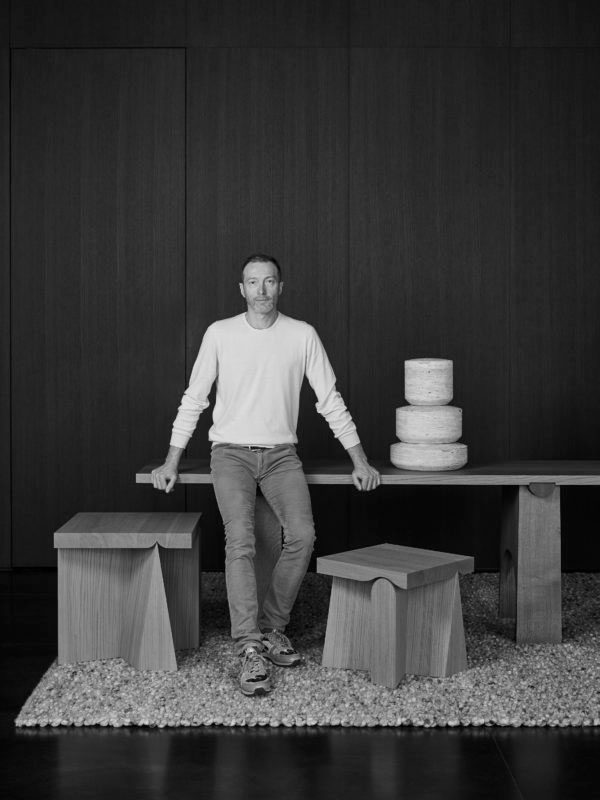 Delcourt Collection
It is within manufacturing ateliers that Christophe Delcourt learned the publishing craft. There, he built himself and learned the gesture, the material, the know-how and the very demanding commitment making high-quality furniture requires.
Since the creation of the publishing house, back in 1995, it is hand in hand with guest designers (François Champsaur, Jean-Pierre Tortil, Tristan Auer, Forest & Giaconia, Charles Kalpakian, and Vincent Dupont-Rougier) and a network of craftsmen (cabinetmakers, ceramists, brass casting experts, upholsterers, stone masons…) that each piece has been drawn, designed and produced, writing the pages of a catalog that has already become one of the essential hallmarks in the French furniture know- how landscape.
Each piece bearing the Delcourt Collection stamp first stands as the affirmation of the prolongation between the designer's hand and the one of the craftsman: a French excellency which favors discretion over ostentatious effects, but has none the less become a true signature.
In nearly 25 years of existence, Delcourt Collection has never derogated to its own requirements and fundamentals… However, the stroke is now freer : first of all, purer, it has gained in expressive-ness, daring more eclecticism, drawing its inspiration from an architectural element, a work of art, a material or an assembly technique. Without ever losing of sight the idea that a piece of furniture first stands as an element of valorization of the interior, an expression of comfort, and the witness to an era.