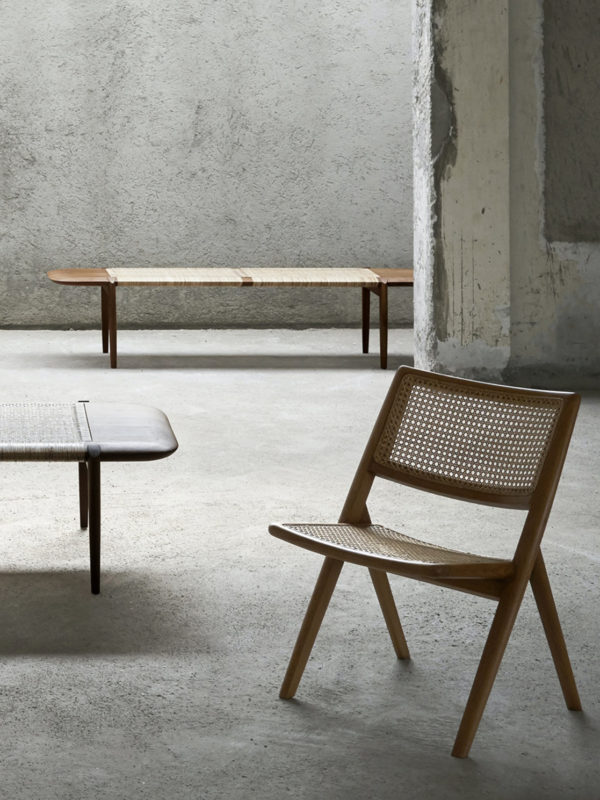 Phantom Hands
Phantom Hands makes handcrafted, design-driven contemporary furniture. Their workshop in Bangalore, India is an ecosystem of skilled carpenters, wood polishers, cane weavers, upholsterers, and tailors from craft communities across the country. They work with wood, fabrics, cane, metal, etc. and collaborate with furniture and textile designers to create collections that build on the heritage of Indian craftsmanship and design.
Their furniture is a culmination of centuries of craft knowledge and skills, passed on from generation to generation. The name 'Phantom Hands' is an homage to the legacy of these past artisans whose contributions manifest in each piece they make.
The first collection of furniture, Project Chandigarh, was launched in May 2015. Having started with three chair models, the collection has expanded to re-editions of several pieces of furniture designed for the city of Chandigarh under the guidance of Swiss architect Pierre Jeanneret.
Since 2017, they have collaborated with designers such as Milan-based INODA+SVEJE, Amsterdam-based x + l and Glasgow-based Derek Welsh to create collections of original design. These draw inspiration from the form and philosophy of Indian Modernism that originated in Chandigarh, and an exploration of the possibilities that traditional Indian craft offers.