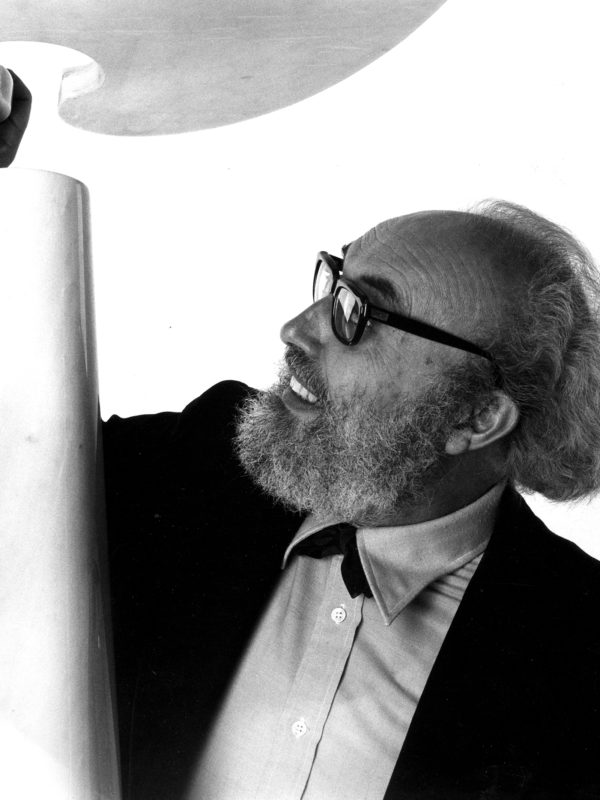 Angelo Mangiarotti
Angelo Mangiarotti is one of the great names of Twentieth century Italian design, a committed, cultivated and brillant designer, capable of embracing the ideals of the Modern Movement and going beyond them with his experimental and extremely original designs.
Angelo Mangiarotti has succeeded in applying his unique talent to projects of different scales, ranging from architecture to design and, although an advocate of rigorous functionalism, has never neglected the pursuit of elegance and beauty in his work.
He pushed beyond conventional boundaries and moved into sculpture with his skilful reflections on plasticity and form, always using contemporary materials and production precesses.
His approach, and the principles that underlie it, have always been the result of a profound awareness of the importance of values that have an ethical dimension, and he has created his own 'happiness' through the 'correctness' of his practice, cleverly managing to reconcile the inescapable dualism of ethics and aesthetics.
The reedition of the 'Mangiarotti Collection' consists of 11 products manufactured by carefully following the master's designs, with great professional rigour, respect and admiration for his work. All products are marked with the signature of the designer, and a tag is attached to all marble and stone pieces, both of which act as a certificate of authenticity.